UPCOMING ADVANCED TRAINING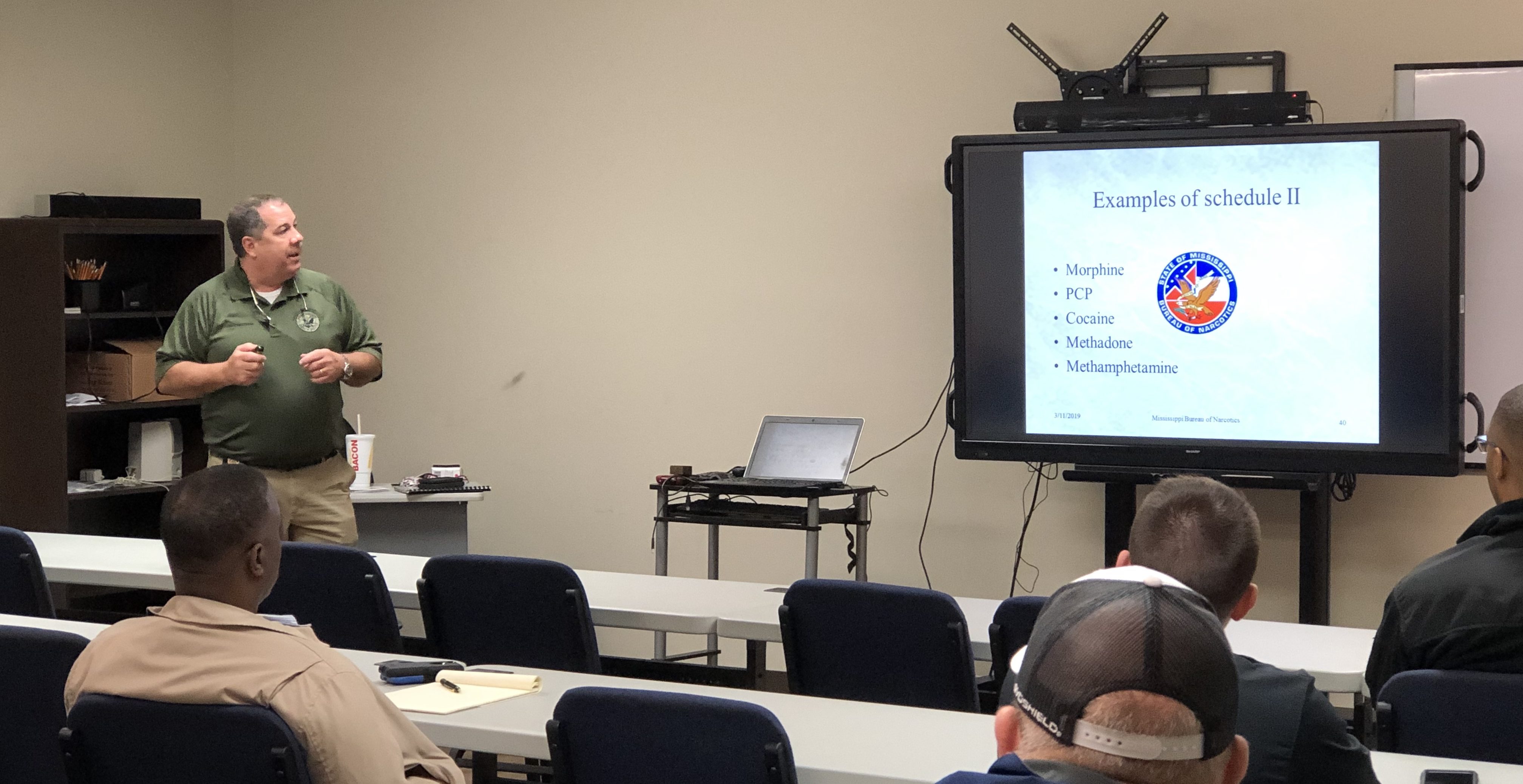 BELOW IS A LIST OF OUR CURRENT SCHEDULED ADVANCED TRAINING
 April 22-24, 2020:   CANCELLED  Blue Shield Tactical De-Escalation Instructor Course   CANCELLED
Cost: $325
This course focuses on a real-world approach to communicating tactfully, which
will allow you as an instructor to provide a baseline for your officers that will
reduce liability, promote a professional image, build a rapport, and even save
lives. This training is a hands on scenario based course that gets you as the instructor
involved in classroom participation that will provide results. This instructor
course delivers to you the necessary skills of persuasion that you can
demonstrate to your officers. The course is a necessity for any law enforcement
agency looking to expand on the ever changing expectations of communication.
The strategies from this course will provide you with an effective blueprint to
solve potentially non-receptive situations before they erupt. These are techniques
every officer should have as a resource.
August 11-13, 2020;  Crisis Negotiation  (This class originally scheduled for June)
Cost: $500
Instructor: Jeffery Artis
NMLETC
1 Finney Lane
Tupelo, MS 38804
To Register Contact:  Monica Artis
at 601-760-0150 or email support@jartisconsulting.com
June 30 – July 2, 2020: Law Fit Fitness Leadership Workshop
Cost: $400 per person  *ALL PARTICIPANTS NEED TO BRING MASKS*
A comprehensive three-day Law Fit Training is a hands-on, experiential approach that motivates fitness leaders in the Law Fit Program to lead by example and reinforces the fact that any successful fitness program must have the active support of senior management. The workshop is open to all law enforcement personnel.
For more information, click on the links below:
Workshop Outline  |  NMLETC Training Gear | NMLETC Registration Form
August 2 – October 23, 2020 : Basic Class 65
Cost: $3600
Entrance PT Dates: July 10th & 24th at 9 a.m. and August 2 at 10:00 a.m.
Info: nmletc@tupeloms.gov
August 17-21, 2020: PATC Leadership Institute for First Line and New Supervisors
INSTRUCTOR(S):  Mike Coker
COURSE REGISTRATION FEE:  $525.00 Includes all training materials, and a Certificate of Completion.
LOCATION:  North Mississippi Law Enforcement Training Center (NMLETC) – 1 Finney Lane, Tupelo, MS  38801
HOTEL:  Wingate by Wyndham – Tupelo, MS  662-680-8887
Contact Hotel for State Govt. Rate
  November 30  – December 2, 2020:  Pat McCarthy's Street Crimes 
Cost: 
Group Discount Rates:
1-2 people: $399/person
3-4 people: $349/person
5 or more: $299/person
Pat McCarthy Productions, Inc.
6348 N. Milwaukee Avenue, Suite #383
Chicago, IL 60646
Toll Free: (800) 275-4915
Telephone: (773)594-0945
Fax: (773)594-0959
Email: StreetCrimesInfo@gmail.com
 December 3, 2020: Glock Armorer's Course
Cost: $250
Location: NMLETC
Register at www.glocktraining.com
Should you have any questions, please contact NMLETC at 662-841-6400 or by email at nmletc@tupeloms.gov.