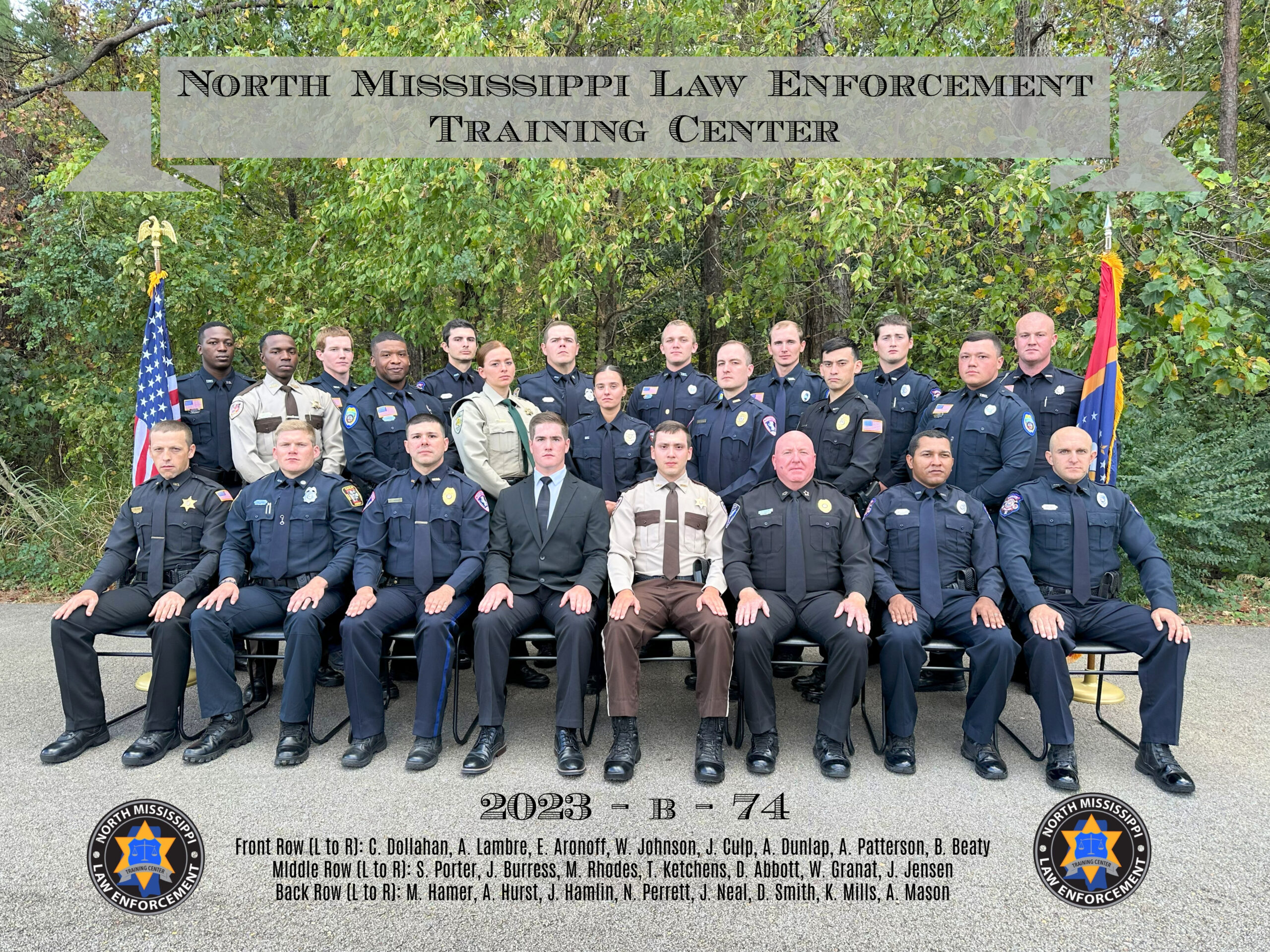 THE NORTH MISSISSIPPI LAW ENFORCEMENT
TRAINING CENTER
IS PROUD TO BE AN INTEGRAL PART OF THE TUPELO POLICE DEPARTMENT
 

NMLETC WILL BE CLOSED ON THURSDAY AND FRIDAY, NOVEMBER 23 & 24 IN OBSERVANCE OF THE THANKSGIVING HOLIDAY
Now Accepting Registration Forms for the 2024 Certified Investigator Course
NOW ACCEPTING APPLICATIONS FOR BASIC CLASS B-75!!! 
(January 8th, 2024-March 29, 2024) 
Entrance PT Date for Class B-75:

December 5th, & 12th, 2023 @ 9:00 a.m.

Gear list for the upcoming class is found on this site under "Training Packets."

NMLETC is a Class I State Accredited Academy by the Mississippi Board on Law Enforcement Officers' Standards and Training to offer all levels of training to law enforcement personnel through the North Mississippi region and throughout the State of Mississippi.

The North Mississippi Law Enforcement Training Center, established in 1992 in Tupelo, Mississippi serves as a full service training facility.  NMLETC offers certifications in a variety of law enforcement aspects.  We currently offer the Mississippi Basic Law Enforcement Standards and Training Full Time certification course, Part-Time certification course, Full and Part-Time Refresher course, and numerous advanced training courses.  NMLETC is composed of a highly qualified full time training staff that is supported by many well qualified adjunct instructors from the region.  Our Instructors are held to a high standard of training proficiency which is maintained through Senior Instructor observation and class critique.  We take great pride in the field of law enforcement training and constantly strive to provide the highest quality and up to date training available to our modern day law enforcement officers.

 The North Mississippi Law Enforcement Training Center conducts three Full Time BLEOST certification courses a year, usually with start dates in January, April, and August.

Tuition for the Full Time BLEOST Course is $4000 and the cost of the Refresher Course is $1500.  The Skills Update Course is $300.  We accept VA tuition assistance (GI Bill).  We are also an educational provider for the WIN Job Center (Workforce Innovation and Opportunity Act Project Code 101CK1).  Check with your local WIN to see if you qualify.  For further information about the North Mississippi Law Enforcement Training Center, contact our office at 662-841-6400.  

We appreciate the opportunity to meet your law enforcement training needs.  
Here you will find downloadable basic training packets for full time, part time and refresher courses.
PHYSICAL FITNESS REQUIREMENTS
See if you have what it takes to become a police officer in  Mississippi.
Upcoming Courses and Events
Click the icon to download Course Information